Pest Control In Riverside County
Pest Innovations has worked closely with Riverside county for over 15 years, providing the best in pest control. Our company offers the latest in pest control techniques. We treat a variety of pest problems like bed bugs, cockroaches, ants, termites, rodents and birds. Our methods include heat treatments, low-to-no toxicity pesticide application, spot treatments, and fumigation. We also believe in educating our clients about the benefits of integrated pest management (I.P.M) to avoid unnecessary pesticide application whenever possible.
Riverside county's warm climate year round is ideal for standard pests, termites, rodents and birds. Due to these ideal weather conditions, one-time services often provide a temporary solution. With severe heatwaves or the occasional cold spell, bugs, rodents and birds will return. This is why we recommend our regular pest maintenance program. Our services include monthly, bi-monthly and quarterly treatment options. We will work with you to find the best method to suite your needs and budget. For more information about our residential and commercial treatments in Ontario, call us today.
Regular Pest Service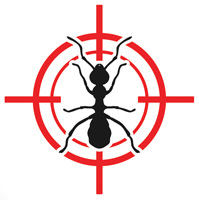 Regular pest control service prevents future infestations
We can customize a regularly scheduled pest control service based on your needs, property size and budget. We offer monthly, bi-weekly and weekly services in Riverside county. We also offer bi-monthly and quarterly pest control services. If you want to stop seeing bugs, call Pest Innovations today!
Ant Control
Ants communicate through physical contact. Termidor works slowly, which allows it to spread from one ant to another. As the infected ants return to their nest, they continue to spread the treatment throughout the colony.
Ant Pest Control
Bed Bug Control
The best method of bed bug removal is a heat treatment. When using a heat treatment, we will seal the home and use our patented heaters to raise the internal temperature to about 150 degrees. This is hot enough to destroy all pests and their eggs, but not enough to destroy your property or electronics. When heat is applied this way, it penetrates walls and crevices we are unable to reach with traditional pesticides. Heat treatment is 100% non-toxic and will not require you to throw out your mattress or furniture.
Bed Bug Pest Control
Gopher Extermination
We are specially licensed to remove gophers in agricultural, commercial and residential settings in and around Riverside county. Depending on the location of the infestation, we use specially formulated baits or a device that asphyxiates the gophers within their burrows.
Gopher Control
Mosquito Control
Our mosquito traps eliminate mosquitoes by exposing them to a larvicide and a fungus. Mosquitoes fly in and out of the trap whilst carrying larvicide on their legs. They transport the larvicide and contaminate breeding sites near the trap, killing mosquito larvae. Traps are placed outdoors and maintained every four weeks.
Mosquito Control
Rodent Control
Pest Innovations offers free rodent inspections to homeowners, HOAs and property management companies, commercial businesses and restaurants. For more information about our rodent services, call us today!
Rodent Removal
Termite Inspections
Pest Innovations offers free termite inspections to home owners, HOAs, property management and business owners in Riverside county. There is a nominal fee for escrow termite reports in Riverside county. We also offer yearly termite treatment control services. For more information about our termite treatments, call today!
Termite Inspections & Treatment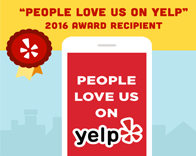 Riverside County

Pest Control Reviews
Good service with great price. Very professional staff that showed up on time and performed extermination of termites. We received written estimate and job came in on budget. Estimate was clear and concise and everything from appointment scheduling to actual inspection was easy and professional. Would hire this company again.
I've been dealing with bedbugs for almost an year. I tried almost all home treatments available. Diamacetous earth, orange oil, alcohol, steam. Then I went on and i got a "professional" to come and spray my home with some unknown chemical. That involved me emptying closets, spending hours at laundromat, throwing away countless items ruined in the dryer. 27 large bags of clothing, shoes and miscellaneous items to carry in and out the house. To no avail. The only thing that work, folks, is the heat treatment. It might sound pricey, but believe me it's worth the countless hours and sleepless night I spent dealing with this horrendous pest. Pest Innovation was professional, honest, reasonably priced and especially EFFECTIVE. Haven't seen a bug since they came 6 months ago. If you are looking for an honest Company that will get rid of your problem, they are it.
George and his team are AMAZING! His staff is prompt, polite, and always helpful. I have worked with them for over a year now on multiple projects. Everything from monthly pest control treatments, to bedbug treatments, termite work, rodent control; they do it all. They are quick to respond and always priced better than their competitors. Just give the office a call and schedule your appointment. Daniela usually answers when I contact the office. She is so sweet and helpful, makes you want to make Pest Innovations your Go-To pest service company. Thanks for the wonderful service!!!
Great service from a team that is amazing! Fair rates, detailed services but most of friendly. I had a termite problem in my livingroom, George explained to me that we can have the affected area treated without having to tent the whole house and at a very reasonable price. The tech came over and treated the area locally, neatly and quickly. I am very satisfied with their services and will continue refering them to my friends. Thanks again George.
Pest Innovations' company treats a wide number of pests, including ants, roaches, mosquitoes, termites, and rodents. They are also experienced in treating bed bugs. Have worked on a daily basis with this company for a while now and I am very satisfied. Follow up treatments are scheduled in a timely manner and is always consistent. The professional staff, immediate responses, and scheduled appointments make it a pleasure to work with.
Testimonials